West & Woodall Agents and Staff Give Back to the Community for the Holidays
West & Woodall Real Estate, Pickett Sprouse Commercial Real Estate, and West & Woodall Property Management are pleased to announce that they are donating 50 bags of food to students at Durham's Lakeview School who are at risk of experiencing food insecurity over the holiday break. The donation is being made through the West & Woodall Gives Back program, which allows the companies to regularly give back to their community.
Owners Kirk West and Bert Woodall divided their agents and staff into seven teams during the companies' December 8 holiday party. As part of a competition, each team was tasked with going to local stores and purchasing enough food for seven families based on a specific list of food items requested by the school. The result was enough food to help feed 50 families while school is out for the holidays.
"Giving back to our community is something that our company is passionate about throughout the year but especially during the holidays," said Bert Woodall. "Because we know that the needs are great for so many this year, we worked with Durham Public Schools to make sure that our efforts were as impactful as possible."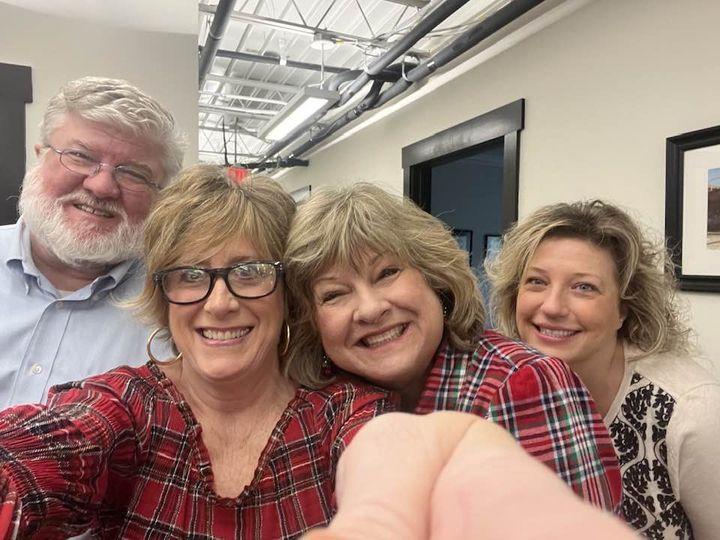 Once the teams completed their shopping, they returned to the West & Woodall office to package the goods into bags so that they could be delivered to Lakeview School on December 12.
"Our teams of agents and staff are second to none in their commitment to the people in our community," said Kirk West. "We knew that they would appreciate getting to take part in this type of activity while having a lot of fun in the process."
West & Woodall spent approximately $50 for each bag of food for a total donation of $2,500. In addition, a $300 donation was made to the winning team's charity of choice, a $200 donation for the second-place team, and $100 for the team that placed third. Two of the teams chose Meals on Wheels of Durham to receive their donations and the third team chose Reality Ministries.